Pecos Texas, My Home Town

My hometown of Pecos, Texas is well know for several things...

Home of the World's First Rodeo

Hometown of Billie Sol Estes

The Pecos Cantaloupe
Some will dispute the rodeo claim, but we still have a lot of history on our side, and still hold a great rodeo every year...

We will never escape the "Bill Sol Estes" tag for our town, and we'd just as soon not talk about it...

The famous Pecos Cantaloupe is where my family comes in, and I'll get to that story...

My family moved to Pecos from the city when I was eight years old, arriving on my birthday, July 3, 1938. We moved to begin farming with my grandparents, Madison & Julia Todd. Dad brought his
mechanical skills
to the farm (which granddad lacked), and mother became the family business woman.


Our first farm home was really an old run-down shotgun of a house that my parents somehow made liveable. We had no sewage, running water, electricity, or gas until dad built them. Of course my sister
Barbara
(two years younger) and I thought it was all a great adventure, and we now look back on those early years with great pride--they were our "log cabin years!"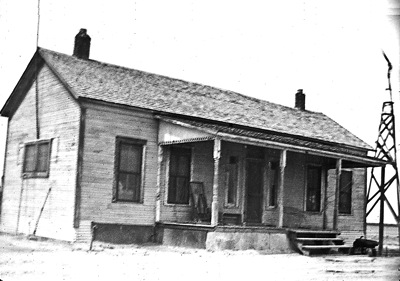 Here is a link to another view, and story, about our old farm home that came to me several years ago... from the Rodriguez family.
"Our Old Farm Home"

The Pecos cantaloupe industry began in the early years of the 20th century, and I'm proud to say that my grandfather, Madison Lafayette Todd, is recognized as the man who got it all started. I grew up on our cotton and cantaloupe farm from the age of eight, and am proud to be the keeper of this bit of family history.
"Mr. Pecos Cantaloupe"