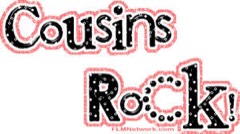 Most of us have them— some more than others... I'm talking FIRST Cousins here... (In Mother's maternal family, the Mackey's, I think she had 32 living in 1951!) For Barbara and I, it was four in Dad's family, and three in Mother's... Here they are!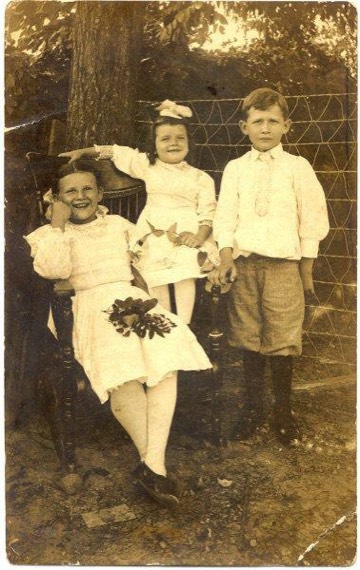 One of my Thompson cousins, Joe Ben Crank, is the genealogist on Dad's side of the family and also the keeper of family pictures. Recently, we both shared some "re-found cousin pictures" and I decided to add them to the FAMILY tab of my homepage... This first picture from Joe's collection show Dad and his sisters:
LR; Elva Crank, Veva Rice and Neil Thompson.
It was probably taken in Bonham, Texas...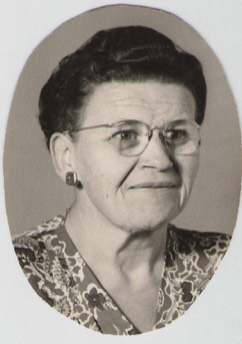 Veva didn't have children, but Aunt Elva had four. By descending age they are: Rick,
Bob, Joe Ben and Dorothy.
(Aunt Elva's husband was killed in an accident five months before Dorothy was born.) They first lived in Prosper, Texas but later moved to the Panhandle area of the state, where Aunt Elva raised her family teaching school.

Barbara and I first lived in Lubbock, fairly near Aunt Elva's family, until I was eight years old. Then we moved to a
cantaloupe farm
near Pecos, Texas. The pictures below were taken at our farm home in Pecos, about 1939, approximately a year after we moved...


Only two of my 'Rockin' Thompson cousins survive with me:
Joe Ben Crank and Dorothy Hodges.
They both live in the Dallas area...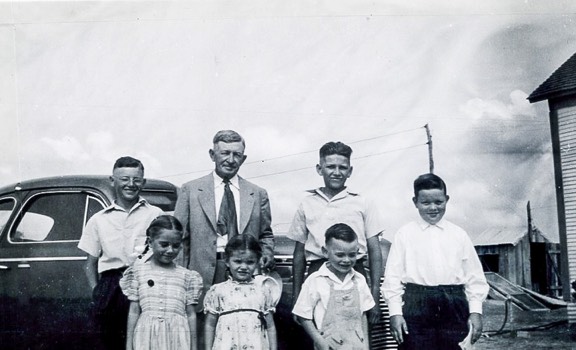 All the Thompson first cousins, and a rare photograph of our
Granddad John W. Thompson.
Back row: Rick, Granddad, Bob, Ray. Front row: Barbara, Dorothy, Joe Ben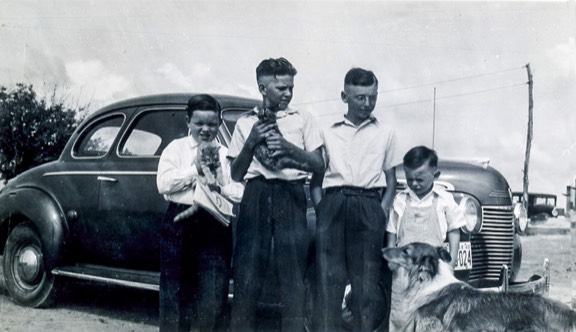 Just us boys, with barn cats and our dog. Joe doesn't seem to be getting along very well with Lady Nancy Farmey!
LR: Ray, Bob, Rick, Joe Ben.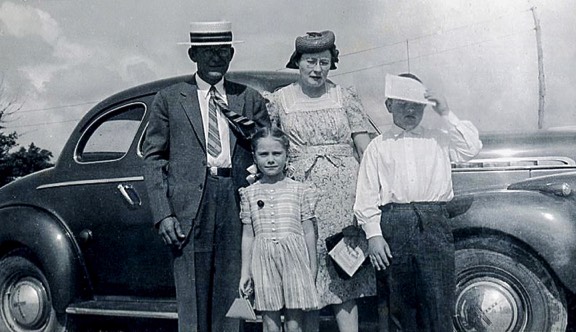 Just we Thompson's but taken on the same occasion. Dad's dress tells me it was almost certainly taken on a Sunday!
LR: Neil, Barbara, Zorene, Ray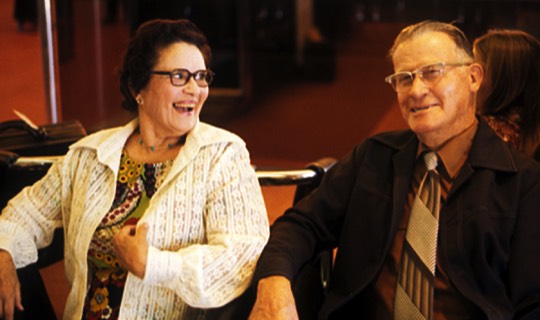 Mother's only brother was Judson Todd. He married Loraine McGarry and they had three "cousins" for Barbara and me! I can barely remember when they lived in Spearman, Texas, but most of the years we remember best, they lived in Clovis, New Mexico. We usually got together for either Thanksgiving or Christmas at our grandparents home in Pecos, Texas, where the Thompson family lived. This is the only picture I could find of Uncle Judd and Aunt Loraine, taken at DFW Airport in Dallas around 1970. All of my Todd cousins are still around...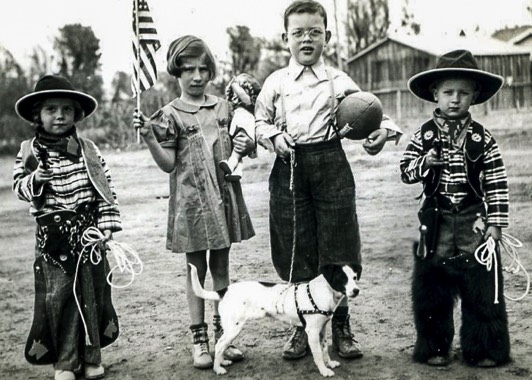 If ever there were a "classic" cousin's picture, this is it! I discovered it only recently in Mother's old photo album and shared it with my Todd cousins on Facebook. LR: Barbara 6, Marian 7, Ray 8, & Don 5. We recognize the place as the lot next to our grandparents home in Pecos, and it was taken on a Christmas visit there, to show off our Christmas presents; Barbara and Don got matching cowboy suits, Marian got a doll, and I got my first football. The dog belonged to the Todd cousins. Marian was quick to pin down the year it was taken, with this memory: "I'm sure it
was
taken at Christmas 1938, because I was 7 when I got my Shirley Temple doll. I remember locking my new doll up in her trunk and dropping the key inside the trunk for "safe keeping..." After few seconds I realized what I had done; my tears brought Uncle Neil to rescue my key!"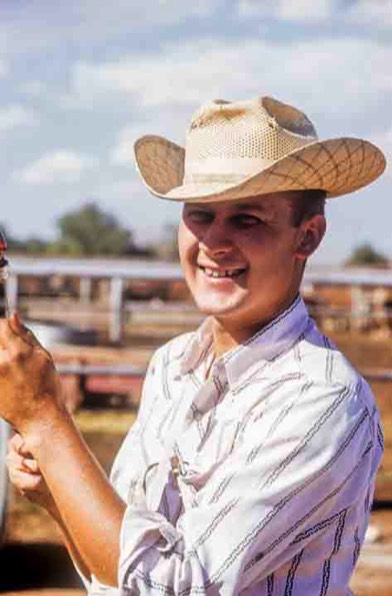 Don Todd was our youngest baby-faced cousin for a longtime—until Sharon came along! I took this picture one Christmas when we were visiting in Clovis, NM, where the Judson Todd family lived. Don was a student in veterinary school, helping vaccinate cattle during his Christmas break.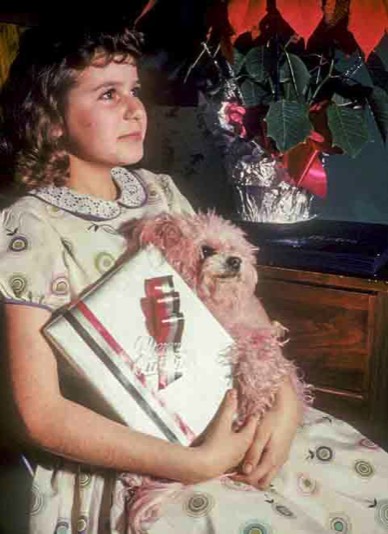 Sharon Todd was our youngest cousin in either family, born as a surprise to Judd and Loraine 11 years after Don! This is a long-lost picture of her, taken at Christmas at the Thompson home in Pecos, Texas. Sharon, guess me a date!
NOW TO FIND A YOUNG PICTURE OF OUR SMARTEST COUSIN, MARIAN TODD!