Barbara Jane (Coleman) Thompson (1932-2008)

My adopted sister and I were very close; she is two years younger than I. We are related by adoption, but not by birth.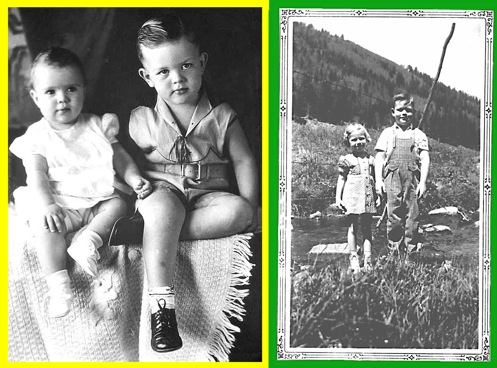 Barbara and her wonderful husband, John, have lived all their married lives in Carlsbad, New Mexico. They have two children and six grandchildren.

Barbara and I often wrote stories about our family and growing up, although we don't always remember them the same way! We also wrote our thoughts and experiences as adults, something that kept us close through the years.

And, we both used and loved the Macintosh computer!

Birthday Card
This is a favorite birthday card I received from Barbara one year. It says:

"We ended up together in a family like no other, and the things we have in common make me glad to call you brother."

She wrote on the card: "There is a point to this card, if you can figure it out?" I figured it out!